Teaching Staff
Mr  (Toby) Stokes, Principal
Tena koutou!  
Being the principal of Crofton Downs Primary School is an amazing opportunity and I am really enjoying the role I have here.  I have had a lot of recent teaching experience across all levels of primary school and bring with me an interest in Science, Technology and ICT.
I am passionate about focusing on an individual's learning needs and strive to put in place a happy, exciting and challenging learning environment.
Feel free to contact me, (my email is below), if you have any questions, or would like to help out the school in any way.
Contact email:This email address is being protected from spambots. You need JavaScript enabled to view it.
Mr  Kay
I was born in Wellington but grew up in the Wairarapa. I have eighteen years teaching experience in NZ, the UK and the USA.  My interests include movies, 80's music, Tottenham Hotspur, and keeping up with my son Ned.  I feel very fortunate to be working in such a fantastic school as Crofton Downs Primary School!
Contact email:This email address is being protected from spambots. You need JavaScript enabled to view it.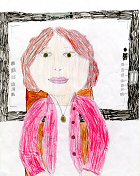 Mrs Gusterson
I joined the school in 2007 with most of my previous teaching experience in the UK. I'm a very visual person and teacher, so the interactive white board I have in class is a great tool for me and the children love it. I like the small class sizes here that give me more time for each child. I've also had the opportunity to use my philosophy for children training for extension groups outside class. I feel this school really knows that children are children, with plenty of fields and bush to play in and creative teaching around inquiry questions that encourage the children to really think about and help shape their learning so that they stay motivated.
Contact email:This email address is being protected from spambots. You need JavaScript enabled to view it.
Jennie Paine 
I was born in Leicester, England, but spent most of my childhood playing in little Wanganui. I have only lived in Wellington for two years so I am still exploring this wonderful city. I feel very lucky to be working as a classroom teacher at our great school and enjoy the friendly community we have here at CDPS. In my spare time I enjoy reading, cooking, and taking my dogs to the beach. When I can, I also like to go up the mountain snowboarding or get really outdoorsy and go hunting and camping.
Contact email:This email address is being protected from spambots. You need JavaScript enabled to view it.
Pam Carr
I am so lucky to have been welcomed into the Crofton Downs school community. I am thoroughly enjoying the bush setting and getting to know the students and their families. I have taught a wide range of ages, in many different places, and I recognise the unique and special character of this school. It is important to me that children in my class develop their creativity and ability as a learner, while maintaining their own individuality. You never know where the journey will take you and no day is ever the same!
Contact email:This email address is being protected from spambots. You need JavaScript enabled to view it.
Miss Urry
I think I have the best job in the world being a teacher and I think I am really lucky to be the New Entrant teacher at Crofton Downs Primary School. I have taught lots and lots of children during my teaching career, in New Plymouth, Wellington and England. I like to see the children in my class; playing, discovering, inventing, learning and laughing.  I encourage the children to use their imaginations and to be creative in everything they do. I enjoy music and singing and love reading books. Big books, picture books, chapter books, … any kind of books! If you can't find me at school, I might be eating chocolate biscuits in bed, drinking coffee and reading!
Contact email: This email address is being protected from spambots. You need JavaScript enabled to view it.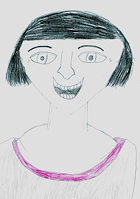 Rebecca Lavigne
Kia ora, Bonjour!
I am really happy to be extending my work at Crofton Downs School this year into a wider SENCO role. You might see me most often in the Junior classes, but this year I also have the opportunity to support learning programmes across the school, which I am really looking forward to. I have two children at Crofton Downs and am very proud to be part of the wider school community as well as the teaching staff.
Contact: This email address is being protected from spambots. You need JavaScript enabled to view it.
Rebekah Kuyper
Hi, I'm Mrs Kuyper (it's said 'ca-per'). I grew up in Wellington and have lived here my whole life. I love teaching children and have taught at a variety of schools around Wellington region. One of the things I love best about teaching is seeing my students grow in confidence as they learn new skills. I LOVE music, art and drama, and you'll often hear singing floating from my classroom. I'm very much looking forward to teaching at CDPS!
Contact:
This email address is being protected from spambots. You need JavaScript enabled to view it.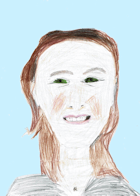 Deja Harrison
I grew up in San Jose, California, USA.  From there, I moved to Boise, Idaho with my husband in 1999.  I taught kindergarten, third grade and sixth grade in Idaho.  Prior to teaching I had another career working in administration for technology, medical and academic industries.  I love ICT, technology, character education and using movement, music and meditation in the classroom.  My personal interests include outdoor adventure sports such as whitewater kayaking, mountain biking, skiing, tramping and yoga.  Naturally, we were drawn to New Zealand for the cultural and outdoor opportunities and decided to move here in 2013.  I feel very blessed to be a part of this wonderful community at Crofton Downs Primary School.
Contact:
This email address is being protected from spambots. You need JavaScript enabled to view it.
Annie Crafar
When I was 7 years old I wrote in my diary that I wanted to be a teacher… and now here I am, teaching at the most amazing tight knit school in a junior class full of character, spark, creativity, laughter and learning! Working hard toward reaching goals is important to me and I encourage my students to never lose heart and embrace the challenge. I love a good cuppa, I have a major sweet tooth and I love colouring in! Feel free to send me an email This email address is being protected from spambots. You need JavaScript enabled to view it.